Endorsements from Kansans for Life, KS Chamber, NFIB and more
Owen Donohoe has earned the endorsements of seven leading organizations, spanning the spectrum of policy issues from economic leadership to family values. In contrast, his opponent has not been endorsed by any established membership organizations.

Donohoe has been endorsed by Kansans for Life, the Kansas Chamber of Commerce, the National Federation of Indpendent Businesses (NFIB for small businesses) the Kansas Farm Bureau, the Family Policy Alliance, the NRA and the Kansas State Rifle Association.

These organizations represent the highest standards in protecting life, liberty and economic opportunity. I'm honored they agree I'll represent the best values of personal and fiscal responsibility.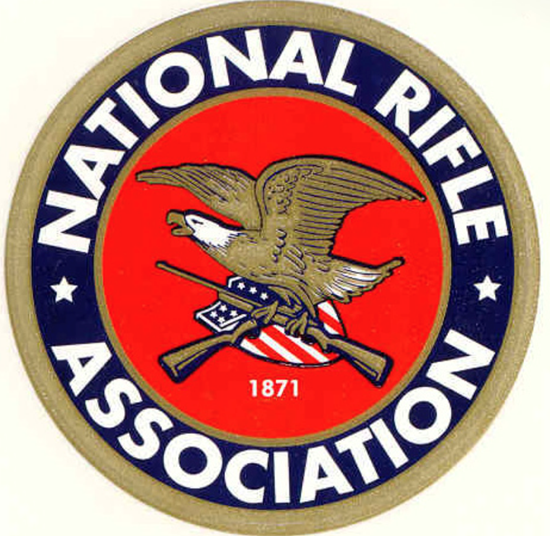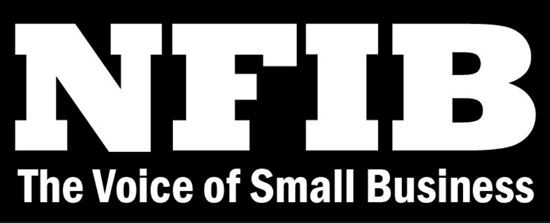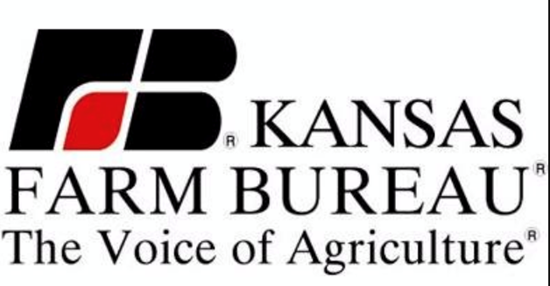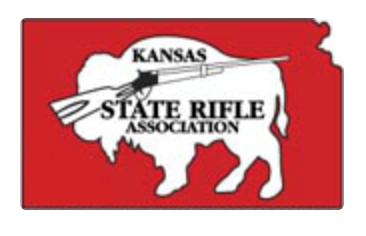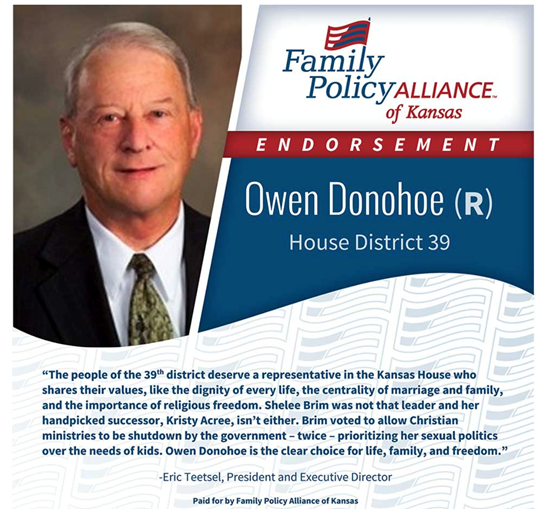 My Democratic opponent has not earned endorsements because he has not denounced abortion, expressed support for the freedoms of the 2nd amendment, nor gained the support of the business community.
His policies would raise taxes and expand the size and scope of government without accountability.
If you are a member of any of the organizations that have endorsed me, I'd like to hear from you. If not, I'd like to educate you about their pro-life, pro-2nd amendment, pro-business platforms. Send me a note!